New President of Free-gov Initiative
"An increasing number of countries are legislating for Free Software adoption in the public administration.
However, the obstacle for definitive migration to Free Software was the lack of mature and scalable open source products especially designed for the public sector at data-center level, beyond ofimatic applications in desktop computers.
Free-gov is the response of our developers community to the last excuse for government's Free Software adoption."
Iris Montes de Oca
Free-gov Initiative's President
http://free-gov.org
About Free-gov Initiative
Free-gov
is a Free Software Project (
AGPL licensed
) and a non-profit International Initiative providing free software for all governments and citizens in the world.
Free-gov is
Free Software for Free Governments
(that's our slogan!). This is a people's initiative (there is no "company" behind this project), and everybody is welcome to download the code, to study it, to improve it, to find errors, write translations, documentation... or just to spread the word!
As in every Free Software Project, our community is organized as a meritocracy where each one get judged exclusively by his/her contributions and capabilities. I want to sincerely thank the international community of Free Software developers for their assessment of my work and my contribution to the development of Free Software for electronic government.
Free Software in governments means more transparency, less corruption and truly freedom and technological independence.
Every developer at Free-gov Initiative shares a dream:
"We want a world where every citizen in every country will enjoy the best e-government services, regardless of their gender, race, religion, or the economic development of their countries..."
This dream will only come true through the availability of the best Open & Free Software.
Some successful e-Government implementations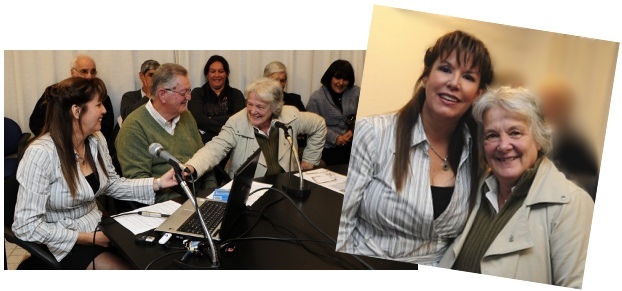 Free-gov's usage (as every free software) is difficult to track, just because everybody is able to download the product, to install and to use it without the obligation of reporting to us. We can do just only estimations... perhaps tens or hundreds, or perhaps thousands of installations around the world.
We personally have managed and programmed several e-Government projects using 100% Free-gov and Free Software. These photos were taken in 2011, during the inauguration of a Municipal Complaints System in Uruguay. I am posing with Mrs. Lucia Topolansky, Senator of the "Republica Oriental del Uruguay", and First Lady (wife of the President Jose Mujica).
Free software, technological independence, transparency and freedom are gradually gaining field in a lot of countries.